Stop me if you've heard this one before.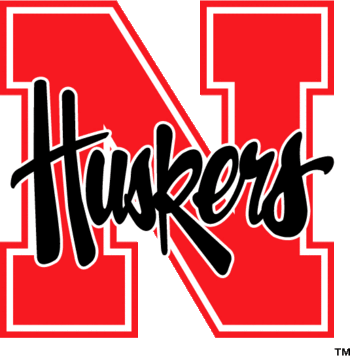 The Northwestern Wildcats are leading their opponent for almost the entire game, and then they collapse in the fourth quarter and end up losing.
Sound familiar? It should, as it happened just two weeks ago against Penn State (and far too often all of last season). Northwestern was ahead by 12 points, 28-16 (compare to 11 points at Penn State), before giving up two touchdown drives to Nebraska in the final 6 minutes.
What makes it all the worse is that Northwestern had two chances to effectively seal the game in a row. Nebraska quarterback Taylor Martinez nearly threw two interceptions in a row that bounced out of the NU defenders hands, all the while in Nebraska territory. Had either one of those been caught, Northwestern could have at the least scored a field goal and put the game out of reach.
But, that didn't happen, and Taylor Martinez led two fantastic touchdown drives to put the Cornhuskers ahead by one point with two minutes on the clock. This is the same Taylor Martinez that threw three interceptions in his last game, a 63-38 embarrassment of a loss to Ohio State. This is the same Taylor Martinez whose throwing motion is so baffling and bizarre that to try to understand it is to try to comprehend an Elder God; it literally breaks your mind.
But against us, he looked like God damned Superman. Shit.
It should be mentioned that Nebraska seemingly tried to hand Northwestern the win last night. They had 8 penalties for 62 yards, some of which effectively killed their drives. On their first two punt returns, their returner called a fair catch… only to drop the ball both times, allowing Northwestern to recover both times. They fumbled in the red zone on what looked to be a touchdown drive, which northwestern recovered.
The problem is, once the offense recovered those turnovers, they couldn't do anything with them. Three turnovers led to a total seven points. Our offense, coming into the year, was supposed to be our biggest weapon, but has consistently stalled all season. Once again, we failed to utilize the Coltergeist, who ran all over Nebraska last year in the big win in Lincoln.
Not to take away from the Cornhuskers, though. Their defense played very well, especially in the secondary. Our passing offense was effectively nullified by them, which meant that running the ball was about the only option we really had.
Or, maybe Trevor Siemian just isn't ready to start games. I don't know.
The Northwestern defense needs to be credited. Not including the last six minutes, which was as much a result of T-Magic living up to his nickname as it was our defense failing, Northwestern's defense played very well. They're bend, don't break mentality managed to keep Nebraska to 29 points, which is pretty good when you take into account that Nebraska put up 543 total yards of offense.
I don't mean to sound too negative. This loss, while it sucks, was not an especially bad one. Penn State was devastating because I can honestly say that we are the better team. Nebraska, on the other hand, is better than us, and they proved that when it mattered. Had we won, it would have been an upset, not an expectation. To lose that sort of game sucks far less that losing a game you shouldn't. It still sucks, don't get me wrong, but it does suck less.
Nebraska fans are loud. Ho-lee-Shit. Ryan Field was louder than I have ever heard it before the game started when the Nebraska players came on to the field for their pre-game warm-ups. It only got louder from there. At least half of the stadium was red. There's no doubt that this had an adverse effect on our guys in the final minutes of the game.
Nebraska fans are also super nice and cool people. It's clichéd to say, but they really are pretty great. There was no jeering after the game, no shit given (to me at least). One fan complemented Northwestern and said that they were lucky to get out of there with a win. Good people, those Cornhuskers.
Going from here, while it does look grim, our chances at the Big Ten title are not gone. Though we sit at 2-2 in conference play, the next 4 games are all winnable, with the hardest coming against a schizophrenic Michigan team in Ann Arbor. We have Iowa at home next week, and the Hawkeyes have looked lackluster this season. After that, we play the aforementioned Michigan team two weeks later on November 10th, and then the Michigan State Spartans the week after that. Michigan State has arguably the worst offense I have ever seen. To finish off the season, we have Illinois at home. Illinois is hilaribad.
Though Northwestern may have lost, the season is not over. To anybody that feels too upset, remember that we currently sit at 6-2, which is higher than many predicted for us. While it may be a bit of a stretch to say we'll win out and go 10-2 and play in the Big Ten championship, it is certainly not impossible.
There are four games left to play, and things still look good for these Cats.
So… Capitol One Bowl?
One last thing. In the first quarter, Martinez threw a pass that was without a doubt intentional grounding. He was in the pocket, in the end zone. That should have been a safety, and we should have gotten an extra two points. Instead, the refs did not call it, and we got nothing.
After that happened, my friend Tim Reilly said, "if we end up losing this game by two points, that's why."
We lost by one.
Goddamn it.